Facials
All facials include a skin analysis test patch, face mapping report and usage of the skin care machines.
Pro Skin 30 by dermalogica
A personalized, 30 minute treatment that addresses you top skin concern in a convenient amount of time.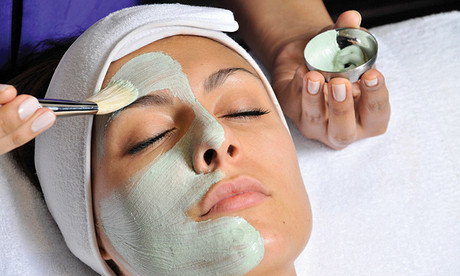 Pro Skin 60 by dermalogica
A personalized, 60 minute treatment that takes you on the ultimate journey to your healthiest looking skin.
Pro Power Peel by dermalogica
Dermalogica Pro Power Peel features a full suite of peel products including Alpha Hydroxy Acids (AHAs) and Beta Hydroxy Acids (BAAs). Customized specifically for your individual skin needs, What are the Benefits? Our strongest peel using Salicylic, Lactic and Glycolic acid it is ideal to target fine lines, wrinkles, breakouts and hyperpigmentation. Powerful results with a minimal downtime. Call us to book your consultation and a test patch if you are new to peelings.
Hydrafacial with LED
One of our most popular facial. The 4 in 1 treatment. HydraFacial is the next generation of exfoliation and skin rejuvenation.It Cleanse, peel/exfoliate, extract and infuse moisturize with the LED therapy included.
Mesotherapy Facial
One of the most popular aesthetic treatment that significantly improves quality of the skin.
Mesotherapy involves injecting one of the dermalogica Ionactives serums into the mesoderm (middle layer of the skin) according to the skin condition.
Hyaluronic Acid Serum leaving your skin plumper, hydrated and firmer.
Oligopeptide Serum that treats hyperpigmentation and brightens the skin.
Niacinamide Serum that controls and prevent Adult Acne.
Topical anesthetic cream is applied on the face before the treatment for any discomfort during the facial.